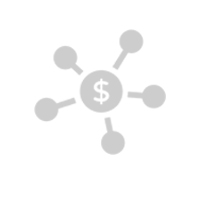 A Beautiful Home for Hanuman!
by
How has Hanuman touched my life? It would take a poet like Tulsidas to explain. But Hanuman has been my ishta dev since 1986, when Ram Dass first came into my life, years after I first read "Be Here Now," through the grace of a Seva project in Los Angeles.
Time flew by, and the river kept flowing, and eventually, kneeling next to Ram Dass one day on Maui, I was blessed with a name. "Anjani," he said firmly, his hand resting on my head, "that's who you are." Holding me with his timeless gaze, he said, "You are Hanuman's mother, Anjani, the Mother of Compassion, giving birth to compassion."
For the past five years, a 3-foot tall, 90-pound Hanuman has stood on the altar at my little house in Oregon. He came through grace and magic, this embodiment of service and devotion, and his presence inspires, comforts, encourages, delights, and overwhelms me. Jai Jai Jai Hanuman!
The temple in Taos where Hanuman has lived is heavenly and singing to him there is grace. But Hanuman is growing! His love and his power are growing, and his family in America is growing. So to welcome all who come to him for shelter, for blessing, and for his grace, he needs a much bigger temple in order to serve.
For this reason, I invite you to dip your cup in the river and pour the water that flows into it into this great bowl. The love in your heart will help build this temple for Hanuman! Tiny chipmunks and great bears all helped Ram in his epic journey. Love is the key.
Every gift is a miracle of love. Any amount that warms your heart, that shows your love, whether a few rupees or centavos, or a thousand dollars, it is a miracle of love. Every gift, whether tiny or grand,will amplify the beauty and grace that Hanuman brings into our world and mirror the love in your heart.
Ram Ram! Jai Guru Dev! Jai Sri Ram! Jai Hanuman!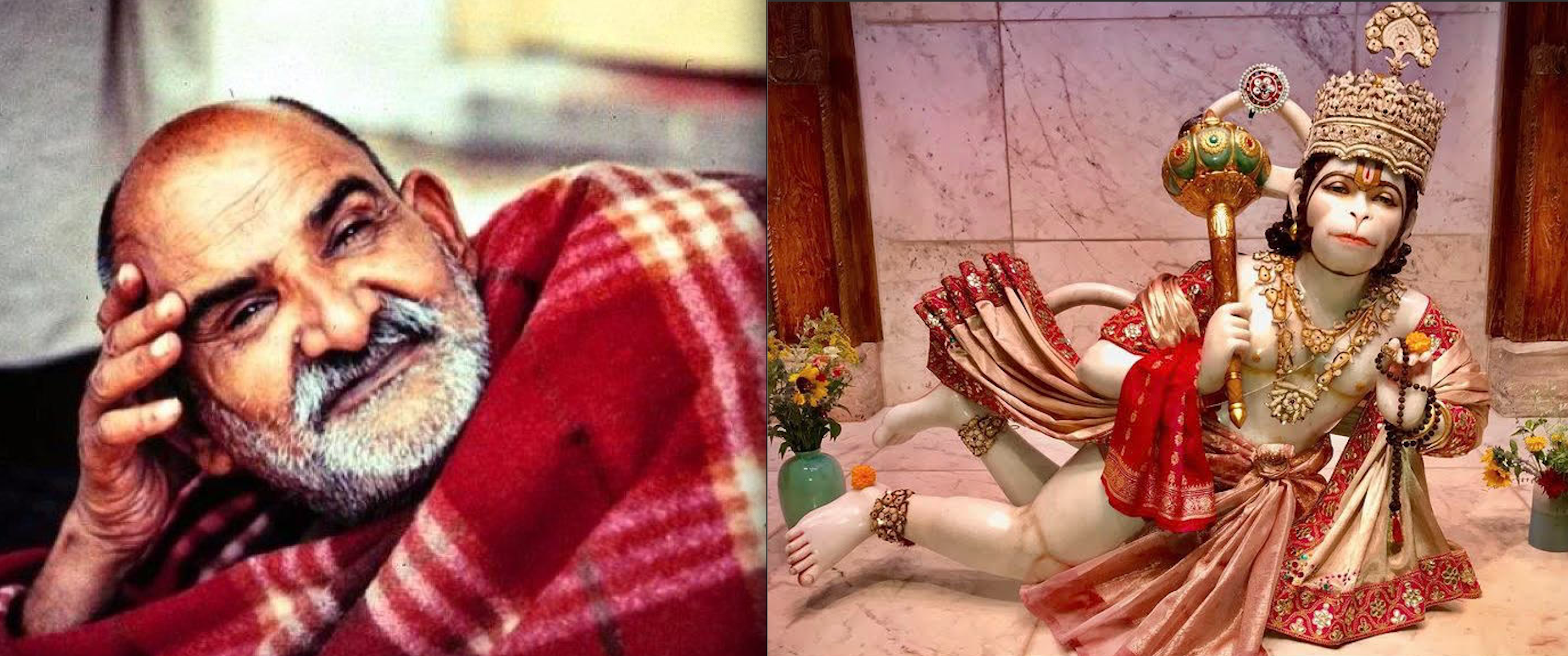 The Sri Neem Karoli Baba Hanuman Mandir construction is complete.
Your donations will go to support the general operating and maintenance of the Mandir and Ashram.
The Sri Neem Karoli Baba Hanuman Mandir was consecrated on July 13, 2019. By His Grace, our beloved teacher and Guru Bhai Ram Dass was able to attend, seeing his long-held dream to give Taos Hanuman-ji a beautiful and proper new temple in the name of Sri Neem Karoli Baba come to fruition.
Hanuman Das and Ram Dass
This collective seva is the legacy that will stand in testament to the message of unwavering service, unconditional love, and an unshakable commitment to Sri Neem Karoli Baba's teachings to Love Everyone, Serve and Feed Everyone, Remember Ram, and to Tell the Truth.
As in the Ramayana, Taos Hanuman-ji has brought Ram's ring to Sita, who represents our soul and the Earth Mother.
With it come tidings of Her eminent release from captivity.
Hanuman's message brings the promise of love and faith, the faith that moves mountains.
His presence, no doubt, will reunite Sita with Ram, our souls with the Supreme.
In the Taos temple Hanuman plays a special role in this historic transmission of devotion and wisdom from India to the West and His mission to deliver Ram's ring to Sita is a reality.
Jai Guru Dev!
To find out more about supporting the ashram with peer-to-peer giving, ashram sustainability,
or for questions regarding contributions and gifts, please contact Annapurna at 575-770-5866.
How would you like to support?